Who doesn't love the Scholastic Book Fair?!!!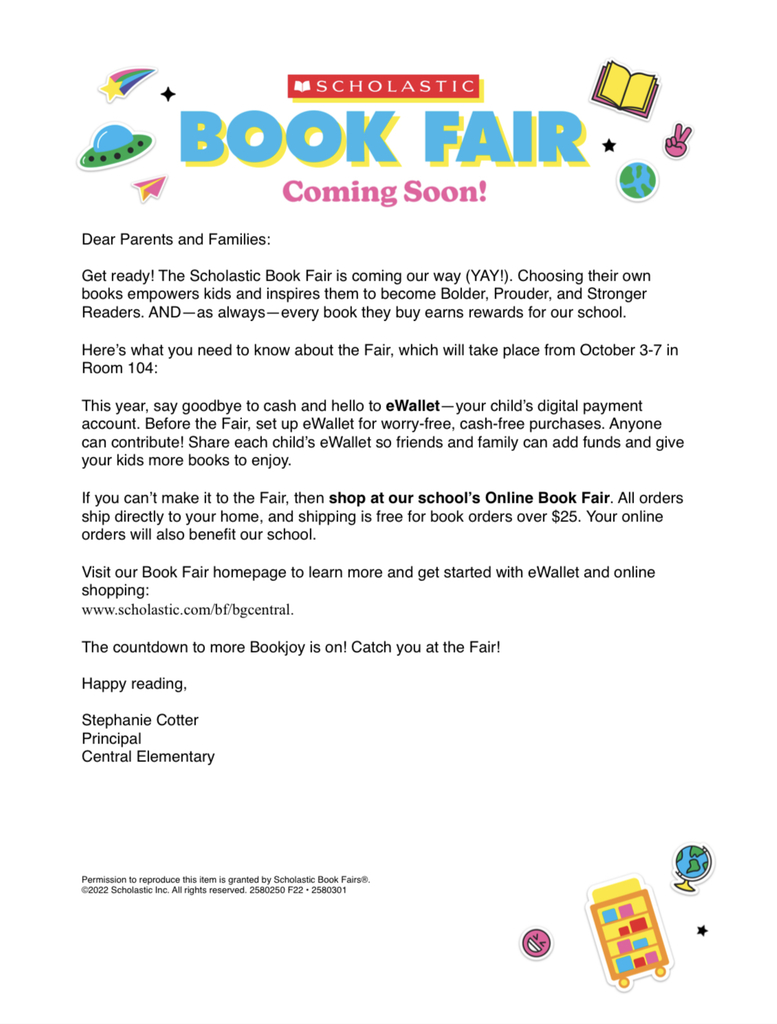 Get this on your calendar NOW!! #ourkidsdogreatthings #HornetProud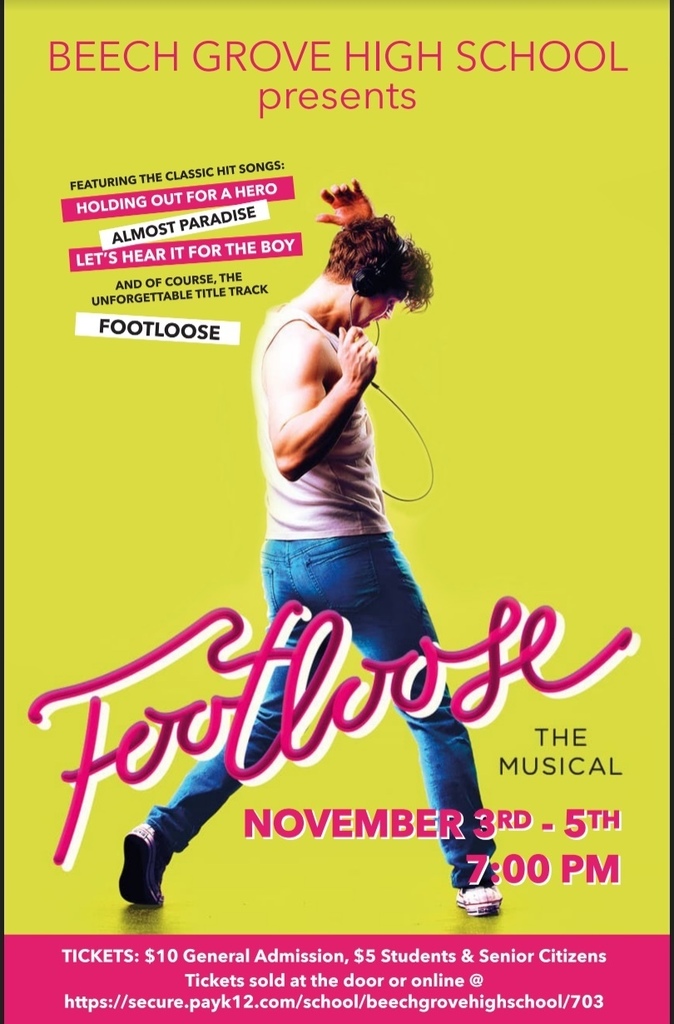 Our annual Community Thanksgiving will be here before we know it. SAVE THE DATE!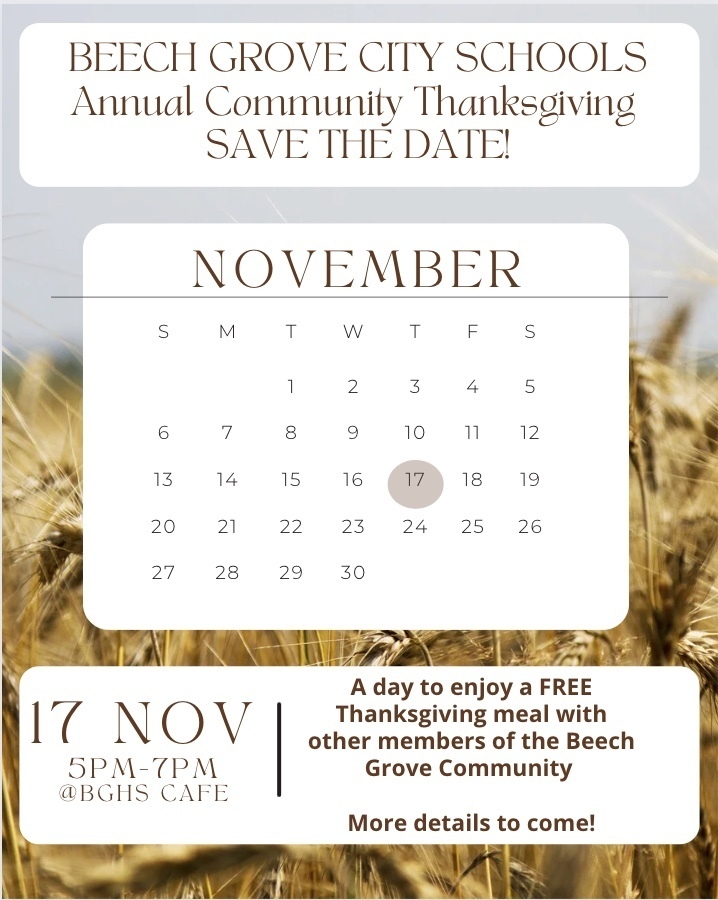 ATTN CENTRAL FAMILIES: Please join us VIRTUALLY for Central's first ever Parent Connect meeting next Monday, September 12th at 6:00pm. Parent Connect Meetings will be virtual with a team of teachers over various topics. Additional meetings will take place in November, January, February, April, & May. September's Parent Connect meeting will focus on the curriculum and assessments used at Central including the components of a reading and math block, what assessment data looks like, and how to read the reports. We are hopeful this will help during parent teacher conferences!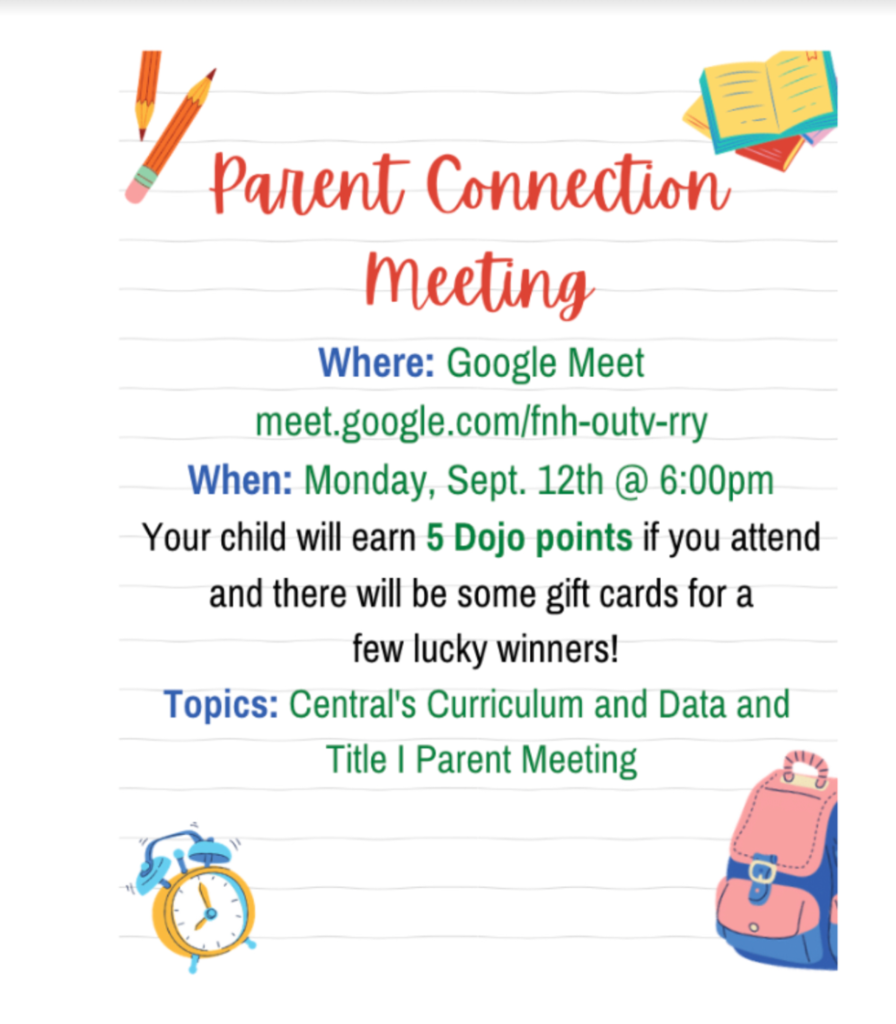 Take Thursday off from preparing lunch or dinner and order some Papa Murphy's to support the BGHS cheer team! #family #together 🧡🖤 If you order online please use code GIVE25.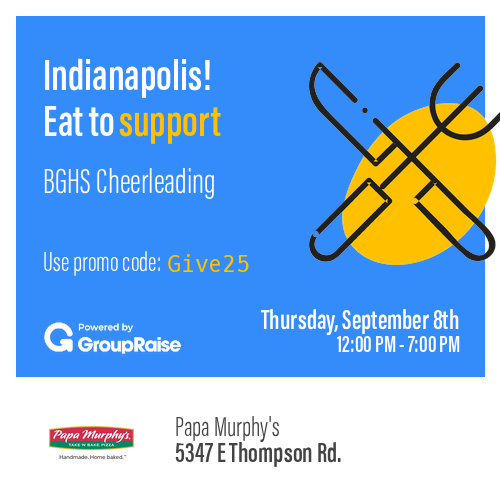 Happy Labor Day, Hornet Nation! Thank you for all you do for our kids and our community! We are #HornetProud!
Follow BEECH GROVE CITY SCHOOLS on social media!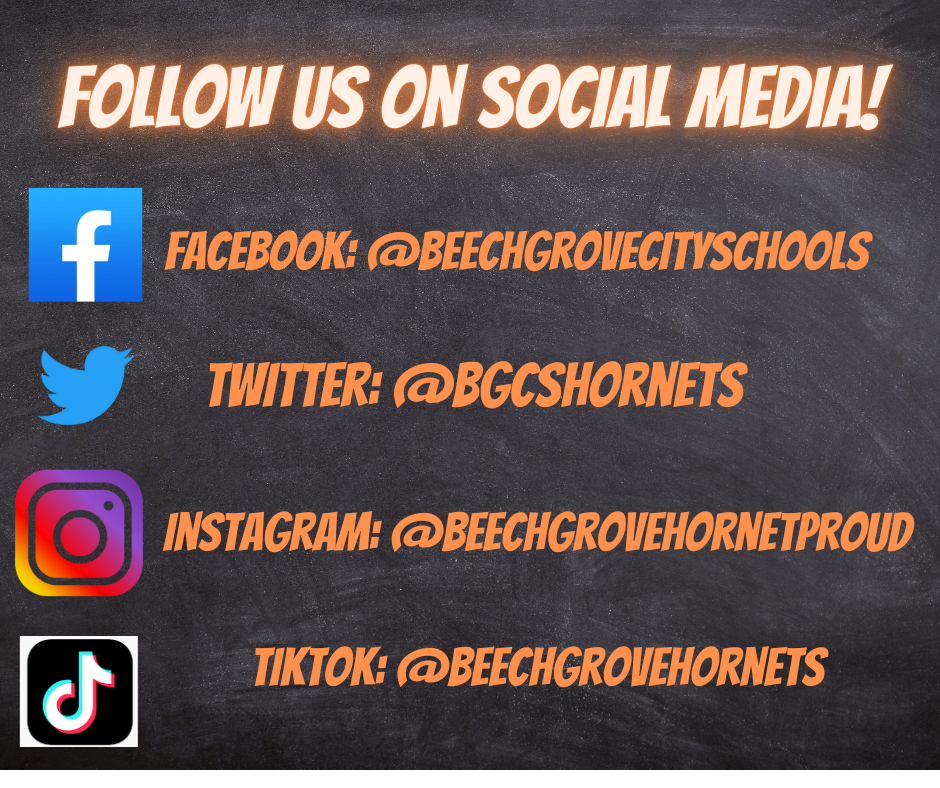 One more day to enjoy SPIRIT WEEK!!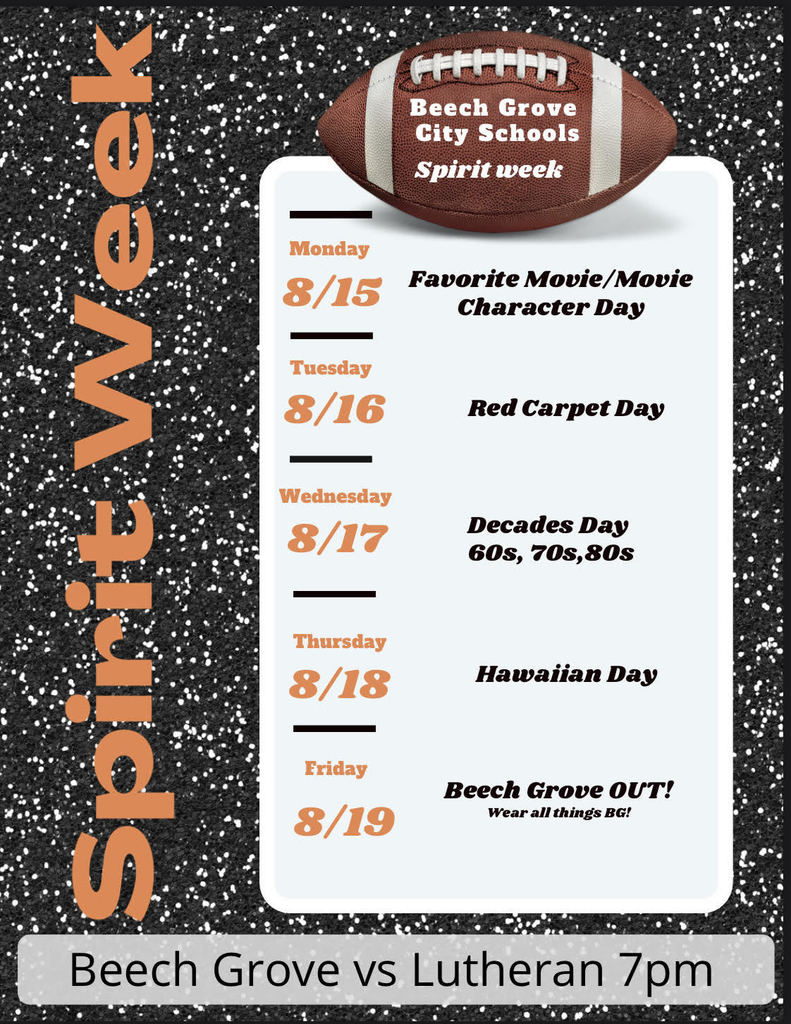 Don't forget SPIRIT WEEK!!!
ATTN Central Elementary families: Picture day is August 18th!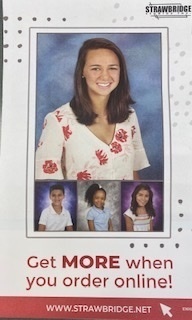 Have you heard about ACCESS PASS? "Access Pass allows Indiana families who receive Commodity Supplemental Food Program (CSFP), Healthy Indiana Plan (HIP), Hoosier Healthwise Insurance, Supplemental Nutrition Assistance Program (SNAP), and/or Temporary Assistance for Needy Families (TANF) to pay $2 for general admission to visit 13 cultural attractions and 11 historic sites in Indiana such as Bellaboo's, Indiana State Museum and Historic Sites, and many more on any day of the year." Check it out!!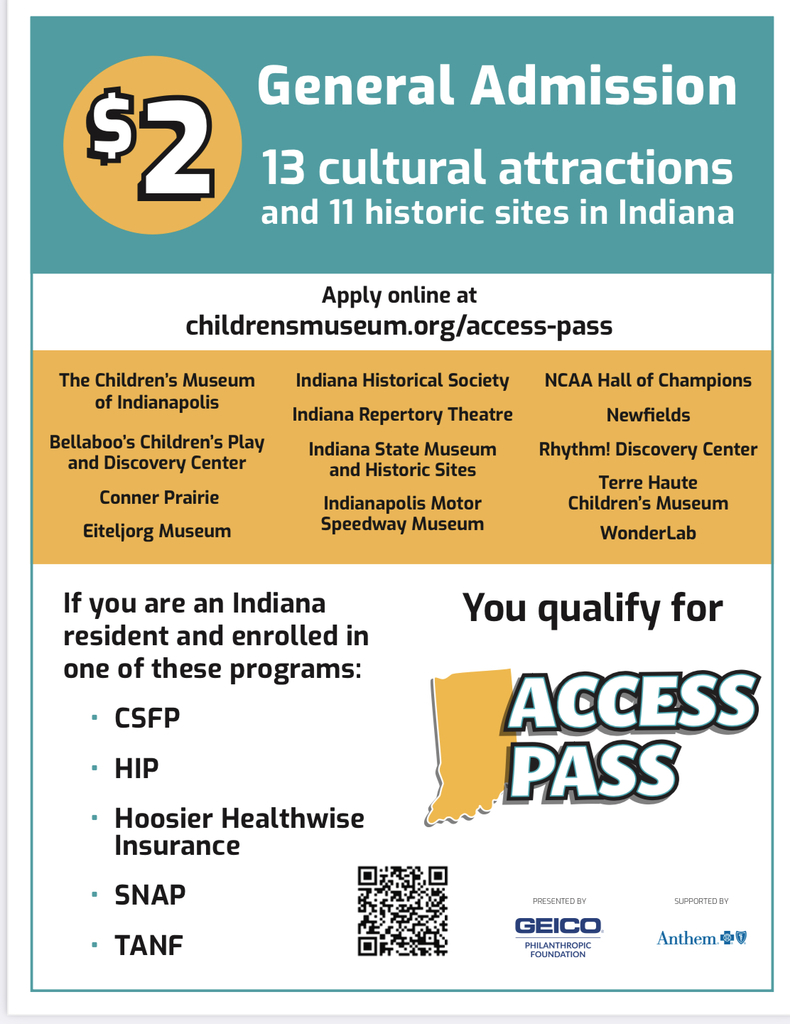 Our first MULTILINGUAL FAMILY NIGHT for the 22-23 school year is Wednesday, August 17th from 6:30pm - 7:30pm at Hornet Park Community Center. Please see the invite below as well as a QR code that can be translated upon opening. We can't wait to see you there! #family #together #HornetProud 🧡🖤🧡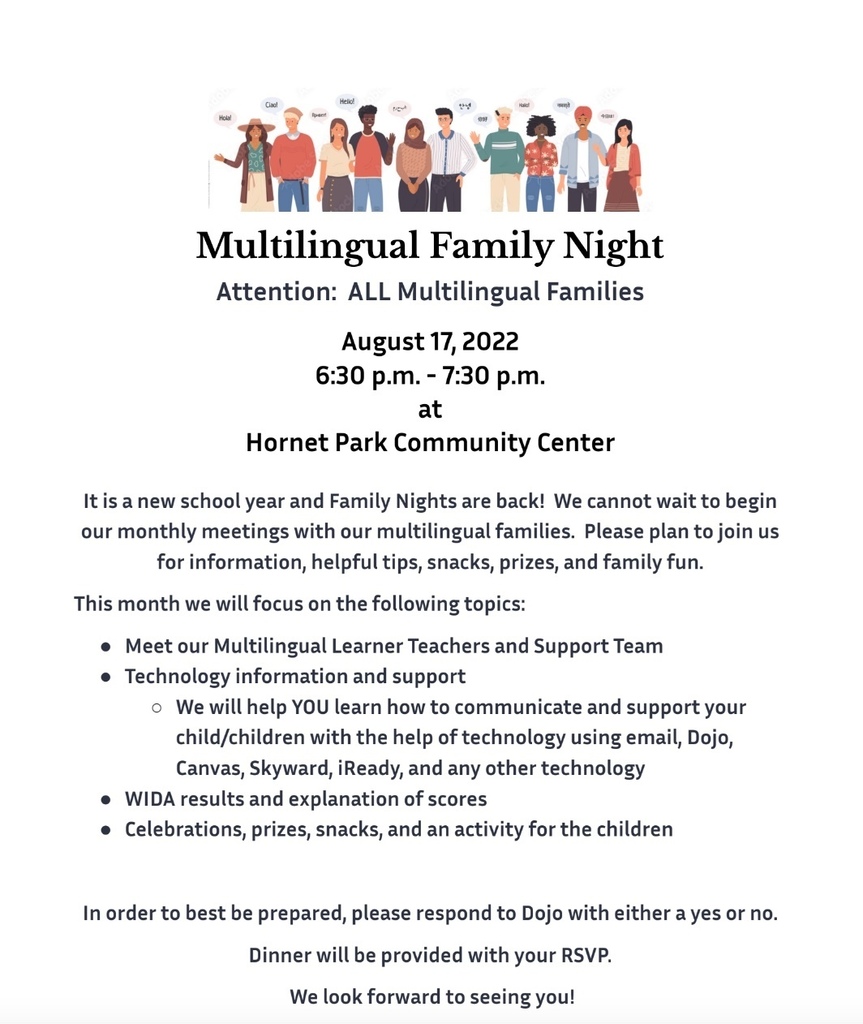 Parents: please note!

Today, Thursday, February 18, all Beech Grove schools are on a TWO HOUR DELAY.

Dear K-6 parents, Tomorrow, Wednesday, January 20, is an early release day.  Please remember:  EVERY WEDNESDAY is an early release day for our K-6 students (Hornet Park Elementary, Central Elementary, and South Grove Intermediate), EVEN IN A WEEK WITH A HOLIDAY.  This information is always included in our Hornet Blast newsletter, on our website, and on our district Facebook page, so please remember to access these communications weekly. Early Release Dismissal Schedule: Hornet Park:  11:25 a.m. Central Elementary:  11:25 a.m. South Grove:  12:05 p.m.

Today (Tuesday, December 1) is the first day of food delivery. We estimate that all food will be delivered by noon (subject to change). All food will be left on the front porch/front steps of your home for each delivery on Tuesday and Friday. If there is inclement weather, routes may be delayed. Please keep your walkways clear of snow/ice and salt, if slippery, for the safety of our delivery volunteers.

No food distribution today (Wednesday, November 18). Food distribution WILL take place tomorrow (Thursday, November 19) and provide meals for Thursday, November 19 through Tuesday, November 24. If you have not yet signed up for home delivered meals beginning Tuesday, December 1, please do so today!

Virtual/eLearning begins today for Hornet Park Elementary, Central Elementary, and South Grove Intermediate.

Parents: please be sure your students are following these guidelines. Thank you for your cooperation!