10 Reasons Why to LOVE Where You Learn
Together we go all in for each other, embracing our diversity, leading with love and building lifelong learners. This is a school district unlike any other in Marion County. And there is a place for you here.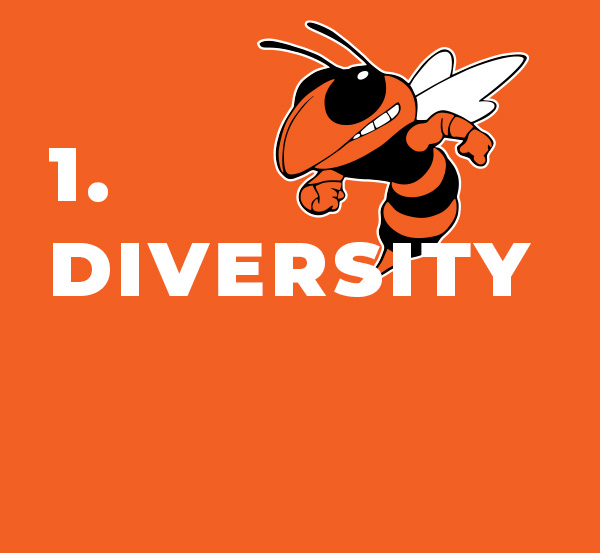 Decades of research has shown that diversity creates critical thinking, creativity, innovation, problem solving and better performance. We see firsthand how it makes us better teammates, citizens and leaders, now and in the future.
We embrace our diversity and know that it makes us stronger and smarter. We champion multi-lingual, special needs and high achieving learners, employ engaged and specialized staff and create exceptional learning programs for all.
Everyone is welcome and we are Hornet proud to have you.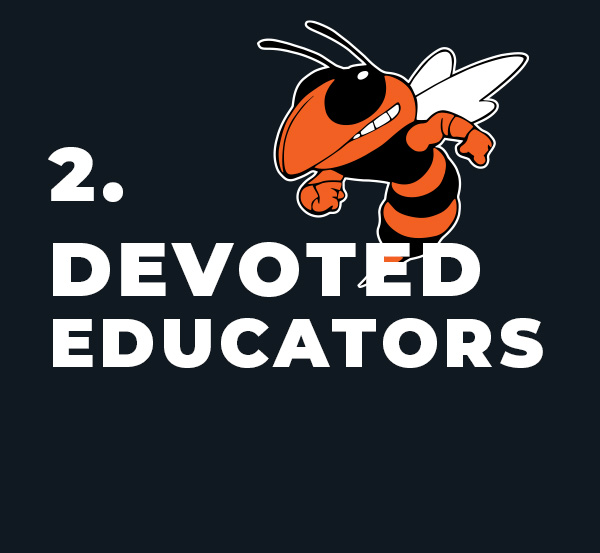 Did you know that nearly 20% of Beech Grove City Schools (BGCS) employees were students who returned to teach, coach and serve their school community?
We believe in continual development and equitable opportunity for our students as well as our educators, with weekly embedded professional development made possible by our Teacher and School Leader Access to Better Learning and Education (ABLE) grant program.
"My parents went here, my grandparents went here, so I feel like I have a strong connection to Beech Grove. I just like the small town feel. I didn't want to go teach somewhere where the students might not remember me or I might not remember them. Now I can continue to see them grow throughout middle school and high school and as they graduate and beyond."
   Taylor Johnson, South Grove Intermediate Teacher and Alumna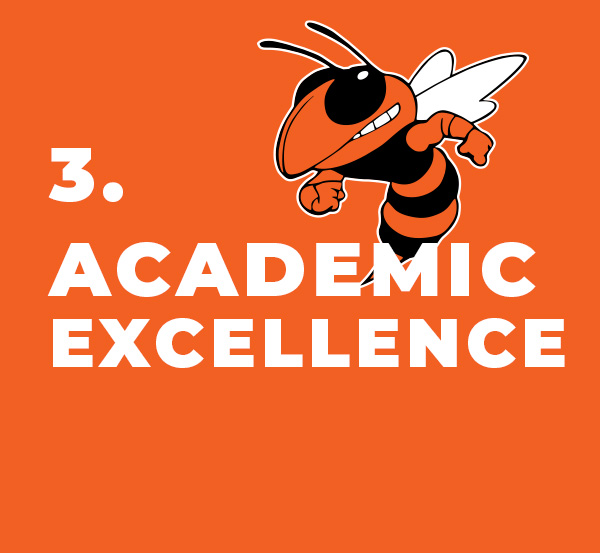 We are Hornet Proud for many reasons. From our new state-of-the-art Early Childhood Center at Hornet Park Elementary School, with premier early learning programming, to our world class FFA program, the flagship of a comprehensive agricultural science pathway, we have created a culture of opportunity for all.
Beech Grove City Schools has a 1:1 student-to-device ratio beginning in kindergarten. And our lifelong learners feel like they belong, engaging in practical real-life experiences and extracurricular activities and focusing on career, technical and leadership education and activities in the classroom and through Jr. ROTC, FFA, National Honor Society and so much more.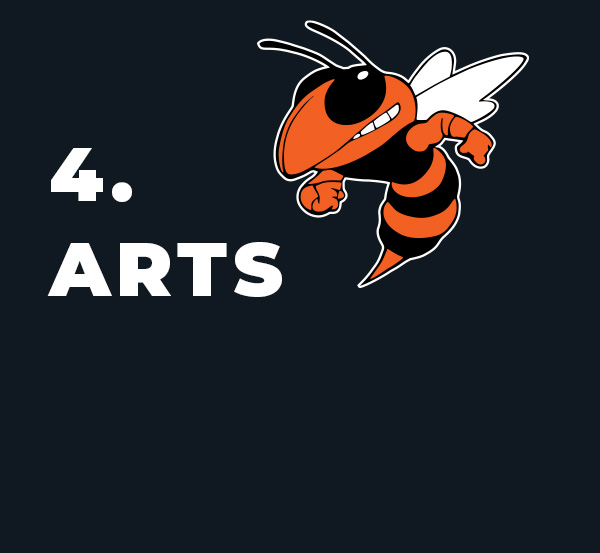 Research shows a strong connection between the arts and other life skills and academic achievements. We believe in the creativity and problem-solving that comes with being a well-rounded student and adult.
That's one of the reasons we believe in our STEAM (Science, Technology, Engineering, Arts and Math) program at Hornet Park, and why we offer courses and extracurricular activities in fashion design, graphic design, visual arts, performing arts and so much more.
Beech Grove City Schools Performing Arts programs have a legacy of winning state titles and our Choir, Band and Theater programs regularly earn awards of distinction. In 2022, Beech Grove High School received a $60,000 donation for new band uniforms, carts and transportation upgrades. Not to mention our award-winning, nationally recognized K-12 visual arts program.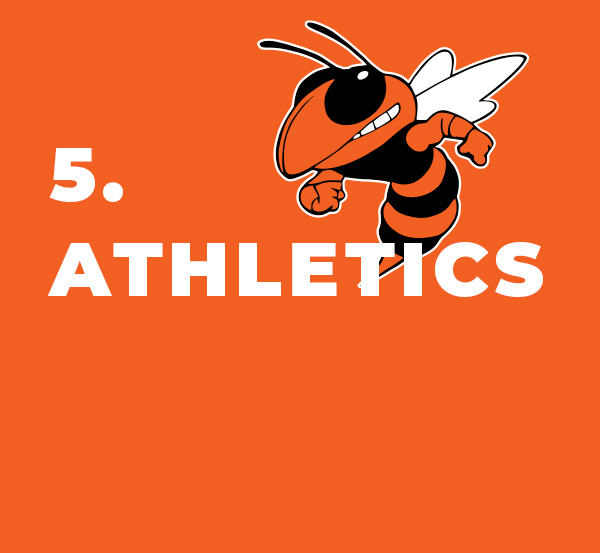 School pride is evident throughout our incredible city. In 2022, the Beech Grove High School Boys' basketball team won their first 3A State championship in front of Hornet fans of all ages.
Our community comes out for our hard-working athletes and supports our boys and girls on the court, field and track, in the pool and over the airwaves for students interested in sports and event broadcasting.
Our athletes also have the privilege of training and playing in and on world-class facilities, where we often invite local college athletes and teams.
"To say I have Beech Grove blood running through my veins is an understatement! I come from a long line of Beech Grove graduates. My grandmother, Sarah Lucille VanSickle Starks class of 1938. My grandfather, Orion Lee Starks class of 1939, my dad Gary Lee Starks class of 1962, my mom Pamela Kay Smith class of 1964, and my Uncle Steve Smith class of 1969. Fast forward to 1991, when I returned to the hive and was hired as an Instructional Aide by Mr. Jim Flanders. Since 1991, I have worked at South Grove Intermediate. I am proud to say my son, Rylan, who was part of the 2022 State Championship basketball team and the 2022 Sectional Championship baseball team, will graduate from Beech Grove in 2023! I am very proud to be a Beech Grove Hornet!
   Dee Dee Horen, Instructional Coach, South Grove Intermediate School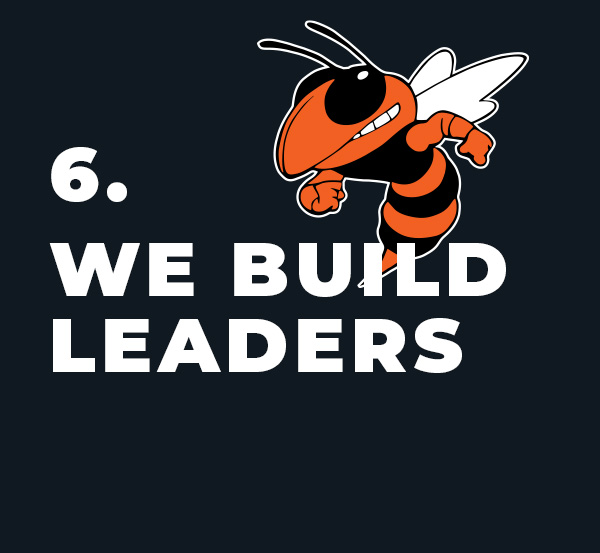 We teach and model leadership, but we love our kids first, making sure their most basic needs are met. From wrap-around services like the Early Childhood Center, to the Lunch Angels program, Free and Reduced Lunch benefits, our partnership with Central Nine (C9) Career Center for students and adults, and Rose-Hulman Institute of Technology, whose AskRose Homework help is a free math and science tutoring service, we pay attention to the most foundational elements of leadership.
Leadership-based Extracurricular Clubs and Activities
Academic Teams
National Honor Society/National
DECA
Junior Honor Society
Future Farmers of America (FFA)
Family, Career and Community
Student Council
Leaders of America (FCCLA)
Junior ROTC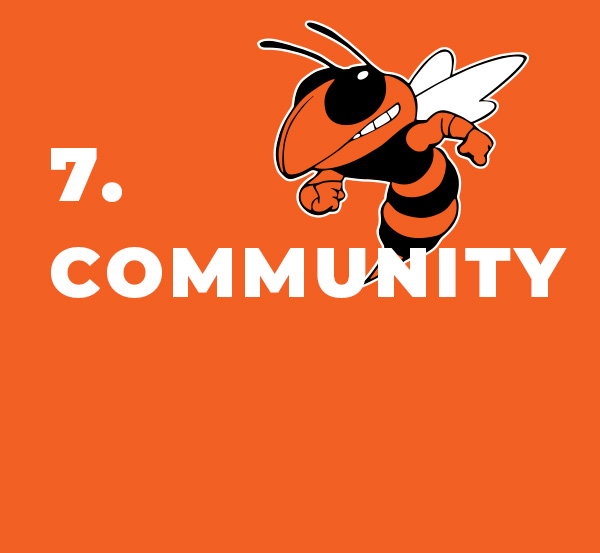 Student achievement is made possible when our kids feel loved and supported and when the community and schools work together.
This is our city. A small town with incredible resources. We are family and better when we work together. So, we partner with volunteers and local organizations, such as Servant's Heart, The City of Beech Grove, Beech Grove Parks & Recreation and the Greater Beech Grove Chamber of Commerce who invest in our students and their futures.
We are all Hornets and our community comes through for the orange and black.
"While in 3rd grade at Central, Mrs. Pieper, my art teacher found out that I was up for adoption. Lou Ann and Rand went through a very long adoption process and at the age of 9, I was able to officially call them my mom and dad. Throughout the years, my mother's passion for teaching rubbed off on me and I knew that I wanted to become a teacher, just like her. After graduating from college with an elementary license, I applied at South Grove where she was currently teaching. My mom and I worked side-by-side for 8 years before she retired. I feel like Beech Grove is where my life began and continues to grow."
   Alisha Wood, Central Elementary Teacher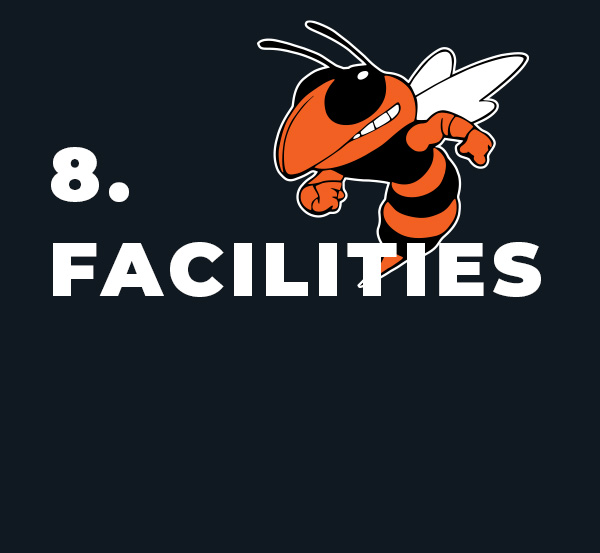 Our surroundings influence our moods, emotions, ability to learn and succeed. We believe it is vitally important to create a dynamic, positive and safe environment to inspire our kids to greatness.
In recent years, Beech Grove City Schools has made significant investments in our infrastructure and facilities, including:
Classroom HVAC upgrades in all buildings

Energy efficient lighting in all buildings

Renovations and additions to Central Elementary, Hornet Park Elementary, Beech Grove Middle Schools and Beech Grove High School

Four state-of-the-art, early-childhood pre-K rooms at Hornet Park Elementary

Construction of the Science Academy at BGHS

Construction of the Performing Arts building at BGHS

Renovation of the Mike McMorrow Auditorium at BGHS

Construction of a state-of-the-art Greenhouse at BGHS

Outdoor improvements to BGHS:

Band practice facility

Turf baseball facility

Turf softball facility

Turf football facility

Two (2) concession stands and restroom facilities
We will continue to invest in the spaces that support students, performers and athletes.
"Beech Grove has changed a lot over the years. I have seen the pool, the auditorium, the football facilities and all of the other wonderful facilities out there for extracurricular activities. Academics is absolutely key, but the portions of the co-curricular activities just make you a well-rounded person."
   Brian Bosma, former Indiana House Speaker and Beech Grove alumna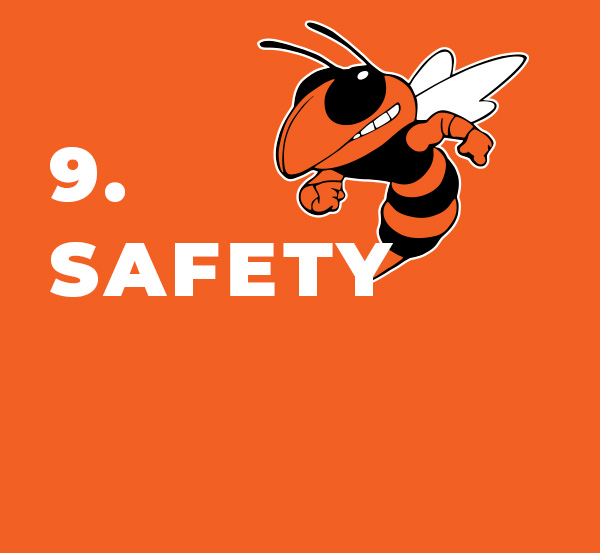 Each and every child deserves to feel safe and secure during the school day. This includes an atmosphere that allows them to have a voice, feel supported and loved.
We are responsible for ensuring the security of our classrooms, common areas and events. So we ensure secure entry points for each school, conduct background checks on all staff members and volunteers and employ three dedicated School Resource Officers for our primary and secondary schools.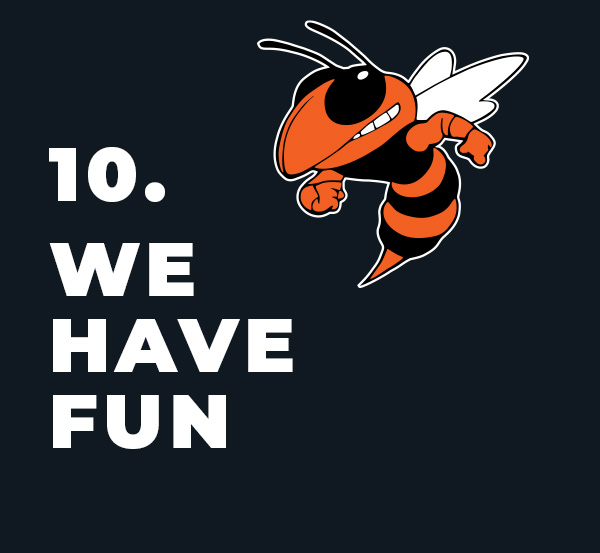 We know how lucky we are to be part of such a special city and family of schools. Our joy is contagious and we share it with each other.
Everyone belongs here and we celebrate our contributions and achievements. We hope you'll join us.